Director
Brian is an innovative and client focused employment lawyer with extensive experience in all areas of workplace law, including general protection applications, unfair dismissals, breach of contract, redundancy, restraint of trade, intellectual property and discrimination.
Brian has acted on behalf of employers in the Fair Work Commission, Federal Circuit Court, and Federal Court, in both Sydney and Melbourne. He has a detailed knowledge and understanding of the intricacies of the Modern Award system, and wide experience dealing with compliance & enforcement issues, enforceable undertakings, payroll auditing, and the Fair Work Ombudsman. He has also assisted many employers with contracts, policy documents, enterprise agreements, and workplace investigations.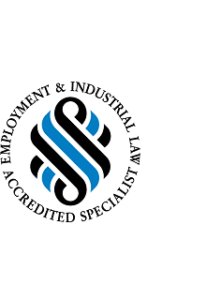 Brian is an Accredited Specialist in Employment & Industrial Law, which is a  structured peer to peer assessment process enabling legal practitioners to be recognised for their expertise. To be accredited, specialists must pass a series of meticulous assessments on both legal knowledge and its application in practice. To retain their accreditation, specialists must undertake significant additional professional development in their area of expertise each year.
Prior to law, Brian had a highly successful business career in the hospitality industry, having employed many hundreds of employees over many years.  He has advised numerous other business owners on employment, business strategy, change management, leadership, and adapting to technology.
This wide ranging business experience, commercial awareness and economic knowledge, has allowed Brian to adopt a highly contextual approach to employment law issues, focused on practical business goals and problem solving.